K-College: Anti – Crime Workshop Day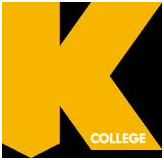 The sessions were fantastic – all delivered by very talented people with a professional attitude. The students really enjoyed the event which is highlighted by the evaluation forms each student completed at the end of the day. As a suggestion I would structure the day so that the motivational speakers were the last workshop so students can reflect on the other two sessions. I would also try and get students up out of their chairs and active a bit more to encourage participation. I would like to take this opportunity to thank everyone involved in the day with particular thanks to Francis Osei-Appiah for being such a help with arranging the day. I will definitely be recommending the workshop to colleagues at other campuses and colleges.
Beth Rollo (Youth Worker)
Great day – excellent presenters. The three workshops were well received, and the students were engaged throughout. There were some very honest talks / questions and answers and some emotive experiences shared. The students were impressed by the young performers and appreciated their honesty and openness. My only thought on improvement would be to make the sessions as interactive as possible – these particular students are all students who learn by doing! Thank you for an inspirational day – I look forward to sending you their feedback!
Amanda Sheer (Personal Tutor, Student Support)
"It has helped and realised not to get involved in crime, so it's been helpful. Yeah I would recommend it to my mates!"
Kelly Simmons (Student at K-College)
---
Oakfield Education Unit at Woodland House in Staplehurst, Kent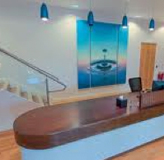 Thank you for coming this morning. We all enjoyed your talk immensely. My colleague says the applause was pupil led! Very interesting workshop, thought provoking for the students. One pupil was concerned about the violence, another by the discussion of alcohol. One concern of mine was the mention of the things prisoners do to make weapons from razors as many of our young people are self-harmers. However, overall, the talk was very relevant to the age group of pupils we have. It would have been good to have a female here to give a perspective of life in a woman's prison. Overall, thank you – a great workshop. I will write a report to our Head teacher and hopefully we will see you again in the future.
Elaine Sear (Teacher at Oakfield Education Unit, Staplehurst)
---
The Abbey School, Faversham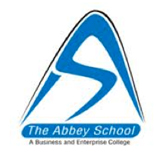 Speakers were able to completely captivate and focus the students; very clear message delivered by engaging and sincere speakers. A very valuable lesson.
Mr A. Avey (Teacher at The Abbey School)
Thank you so much for your hard work Francis and effort today with the Year 7 students – they all gave really positive feedback! Thank you for giving up your time I honestly believe the students really did learn something today and this is because the sessions were well thought out and lively! Thank you once again and I will contact you later in the year regarding booking you for next academic year!
Mrs H. Page (Senior House Leader at The Abbey School)
"I have learn about how prison affects your life when your in and when you come out"
(Alice, student from The Abbey School)
---
Dear Francis, THANK YOU the students thought that you was 'awesome'. I have already started to spread the word locally so expect some calls. Feedback forms in the post have an enjoyable Easter. Look forward to meeting you soon.
Sue Barnes (Teacher at The Willows Pru, Canterbury)
Thanks for this afternoon, you did a brilliant job and the kids really engaged. It has opened my eyes as well and made me weep as I have a son who went to prison and to now know and understand what he went through. It was Brilliant thank you. Tracey Vinton (Project Manager at Adolescent Resource Centre, Tonbridge)
---

Hi Francis, I am writing to extend my thanks and appreciation to you and your team for attending Empowering Safety.  I would also like to thank you for your support.
I have spoken to some of the older Young People who attended to ask how they found the day.  They said that they it was wicked!!! They had a big debate about you and told all of the other guys that your presentation was awesome.  They wanted to hear more.
I am organizing another event later this year.  I will also look at taking the programme across to South London.  It would be great if you and colleagues from Reform Restore Respect would continue to be involved.
PATRICIA MCLEOD (Director – Senior Employment Consultant)
---
I echo the comments about too much focus on gang culture but most of what was discussed would be relevant to Kent/local schools. I feel this can be extremely useful with more focus on lower level of crime as well: ASB/theft/drugs outside of the inner city environment.
PC John Brooker (Schools Liaison/Education Tonbridge and Malling)
Francis presented a powerful presentation on how everyone has a choice. His ambition and drive to reach 10,000 children is something we would like to help with.   Rosie/Joseph (Break The Mould) also gave an interesting presentation and the in-house sessions are something than can clearly be used within Kent.  The talk by Chizumie gave another view on how you can turn your lives around "where there is live there is hope!"  Well done all.   Hopefully working with you.
Sgt. Ashley Boxall (Offender Management)
---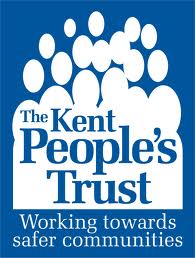 If I can help fund more of these prison-based sessions, please call me. Mr. Bryn Price (Director of Kent People's Trust)
---

Excellent – Well done! Yvonne Wood (Director of Kingdom-keys)
---
Stimulating and constructive, has given me food for thought.  Continue and grow.
Michael Nicholls (Carats Project Worker at HMP/YOI East Sutton Park)
---

Really enjoyed the presentation.  I work and have worked with young people in prison and feel that this would be a good tool for them as well.  I agree and like the message that mind set is part of a process that needs to be changed for themselves to move forward. Lesley Wood (Careers Adviser at National Careers Service)
---
Serving Prisoners Feedback at HMP East Sutton Park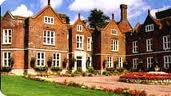 "The workshop was an inspirational"  (no name on feedback form)
"I have hit the point where I want change and I too an glad I came to prison to become a better person" (Carol) 
"I thoroughly enjoyed this workshop.  Thank you" (Paulette)
"What a brilliant event, truly inspirational and encouraging.  What a privilege to be part of it." (Ebony)
"It was great.  I also worked with 14-17 year olds C.D.S. and I would love to come and join you" (Lisa)
"Yes I believe it will inspire people to stop re-offending" (Jacqueline)
"Very good and interesting" (Sue)
"Thank you very much" (no name on feedback form)
"Keep it up and God Bless" (Brenda)
"Yes I would like Reform Restore Respect returning back here" (Sandra)
"Well done to all of you. You're all an inspiration, you all give hope and faith.  Thank you" (Gaynor) 
Prisoners Comments on feedback forms from HMP East Sutton Park prison-based Event on 27th July 2012.
---

"Excellent presentation, involve our students in a presentation KS3 and KS4, regular visit to the school and discuss on a group basis, more emphasis on the other group members (gang members) and the severity regards shootings and deaths, maybe placed into the general school Curriculum"
"The presentation was excellent – it was presented very clearly and gave a good insight. Informative questions and answers. The answers were thorough and detailed. He made a personal account that can be seen to be relatable to current society. Because it was a personal account, people may relate more and find it encouraging to take the correct route and decisions in life"
"All I can say is Francis is a brave young man with Zeal. Absolutely amazing presentation"
"Very useful, home hitting presentation.Entertaining, relevant and engaging. Well presented, good role model, realistic and straight talking. This need sign posting to other agencies particularly post 16- post 18 years old. The forensic aspect of his presentation was very good. I can tie in with that as I often give talks on forensics (used to be forensic scientist)"
"Powerful message, inspirational man, passionate and informative e.g. 22 hour locked up in prisons"
"Great informative presentation, complete Honesty, great idea to have items of prison wear, love the importance he puts on education being the key"
---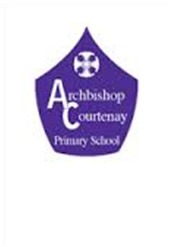 "Brilliant, I am sure this will give our pupils a better idea of the consequences of a life in crime and help them to make informed and correct choices" (Year 6 Teacher)
"I really enjoyed it! I wish I never go to JAIL" (Pupil)
"Very Fantastic" (Pupil)
"I really enjoyed today. Nice meeting you. Thank you for a lovely lesson" (Pupil)
"I really enjoyed it and told me how bad having criminal record is" (Pupil)
"It was inspiring, interesting and I'll be careful of what I'm doing in the future" (Pupil)
"To be more observant to your friends in secondary school" (Pupil)
"The Q&A session was very helpful where the presenter was able to share his life experience"
"Thank you so much, we really enjoyed and learnt so much today. As a youth worker we work so hard to try and keep our young people on a level path. I hope that I will be able to introduce you to our youth centres and secondary schools as I really feel it would benefit them" – (Year 6 Teaching Assistant)
---
"Absolutely amazing and interested" (student)
"He was excellent! He was a really good presenter and now I understand more. I have a lot of respect for him." (student)
"Emotional" (student)
"I found your story touching" (student)
"It was really touching to hear his story and it really opened my eyes to crime and how horrible life in prison would be" (student)
"I think this has made me think about crime a lot. It has definitely given me something to think about" (student)
"I thought it was useful because it tells you not to hang around with people you want to impress them" (student)
"Very much detail and helpful" (student)
"It is good to hear it from someone who actually did it instead of someone making it up" (student)
"I enjoyed the workshop. There should be another one." (student)
"This workshop was helpful and helps you make the right choices" (student)
"Very inspiring and clearly from the heart. The students got a lot out of it. Thank you". (Vice Principal)
"Extremely interesting for pupils with an important message for their future" (Teacher)
---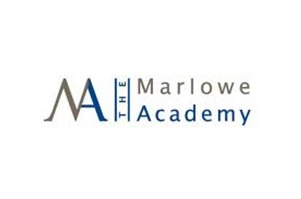 "I found this workshop very informative and beneficial for the young people. I think that it was very honest and the presenter did not glamourize his past lifestyle. I think that the students found this workshop interesting and informative. I hope that it will give them a lot to think about and that it will make them think about the consequences of their actions" (Teacher of music).
"Fantastic presentation! Keystage 4 students completely engaged" (Head of House).
"Great presentation, students were brilliant which is testament to the presenter. Relevant and current. Look forward to the next time! " (Head of Saturn House).
"This was a fantastic opportunity for the students to get a true insight of what prison is all about. Francis was truthful and answered all questions that students asked. All students were engaged with the presentation. We want him back at our school!!" (Head of House)
"Very interesting – real life, relevant examples.Important message to students. Interesting – good mixture of speaking, video clips and images." (Teacher)
---

"Enjoyed it, learnt a lot more what it can do to yourself. Francis great person" (Pupil)
"It was really cool and Francis has made me realise how important it is to be good" (Pupil)
"A lot of respect for Francis and would like to say thank you to him, but he did upset one of my fellow friends whose family member is in prison" (Pupil)
"It will help me in future to not be peer pressured and not to break the law" (Pupil)
"Francis is an absolute legend and he is inspirational" (Pupil)
"The workshop was helpful and it will stop me from being a criminal" (Pupil)
"It helped me understand a lot more about crime but it was so strong and real and made me think of my families past which made me cry" (Pupil)
---
"Great communication with children – all engaged and responsive. Good interaction and atmosphere in classroom, positive delivery of objectives and aims. Thank you! Learning opportunities – good pointers for transition to secondary school and ideas for further learning in P.S.H.E. We would welcome the opportunity to work with RRR in the future. Many thanks!"                      Jayne Bindra (Year 6 Class Teacher)
"Well presented" (Pupil)
"I really enjoyed Francis talking about his experience" (Pupil)
"Thank you Francis for coming into our school. I have learnt a lot today" (Pupil)
"Very good and interesting. Francis is an amazing presenter" (Pupil)
"Francis is an excellent presenter and taught me a lot and made me think more – thanks!" (Pupil)
---

Dear Francis,
On behalf of KCJB members I would like to express a sincere thank you for taking the
time last Thursday to speak at our Awards Event.
I have spoken to many people who attended the event and they have all mentioned how
much they enjoyed your presentation and found it a most inspiring story.
Further to your earlier conversation with David Jedrzejewski, the KCJB will be
making a donation to your charity.
Can we take this opportunity to wish you and your charity every best wish for the
future.
Kind regards,
Chris Turner  
Project Manager KCJB  
---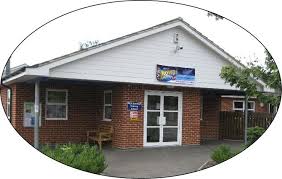 WEST BOROUGH PRIMARY SCHOOL 
"Very good – children were very engaged and listened well.
Asked lots of questions which were all answered.
The workshop is a good idea and got the children thinking.
Good resources to show children and make it more real life.
Maybe children could do an activity linked to the workshop e.g. drama or task.
It was great.
Thank you"
(Year 6 Class Teacher)
"You make a very good charity." (Student)
"I think it was a very good workshop and helped me understand more about crime and getting caught by the Police." (Student)
"I enjoyed this workshop and I do not think that there is anything that you can improve on because it was outstanding." (Student)
"I enjoyed it. I went home and told my parents all about it. I will definitely take your advice. Thank you." (Student)
"This workshop has taught me a lesson about how easy young people can get into trouble." (Student)
"I understand more on the consequences if I would break the law." (Student)
"This workshop was very useful. I learnt a lot about crimes and what prison is really like. I now know I definitely do not want a criminal record." (Student)
"I found the workshop very interesting and helpful. I know not to get into trouble when I'm older. "(Student)
---


"Both Francis and Fiona were an inspiration. The aim of the workshop was to teach A Level Law Students about the aims of punishment and Prison. At their age, too many of them focus primarily upon the punishment aspect and not the underlying need for rehabilitation. Subsequent lessons have indicated a shift in student attitude purely by meeting Francis and Fiona. The aim of the workshop has been achieved."
Nicola Marples (Teacher of Law)
"Thought it was very insightful due to his first-hand experience. I believed it to be interesting as well as recognising how he turned his life around." (A Level Law Student)
"Very educational, gave some great understanding of the prison process." (A Level Law Student)
"Good presentation." (A Level Law Student)
"Very educational and informative. Excellent." (A Level Law Student)
"It was really helpful, I really enjoyed it and really impressed with what you have achieved!" (A Level Law Student)
"Really interesting and engaging. Great as it was from the perspective of someone that had experienced things that the workshop covered as opposed to someone that has merely been educated in the topic." (A Level Law Student)
"The workshop was highly insightful about life in prison and was really enjoyable. It is impressive how much Francis changed his life around! He's an inspiration!" (A Level Law Student)
"I feel that this workshop is very motivational and inspirational. I also think that it is amazing that he shares his story to help prevent other people going into crime. Thank you!" (A Level Law Student)
"Was very beneficial, a great insight into the lives of criminals and consequences to actions. I feel more aware and have understood more about prison life and reasons for committing these offences." (A Level Law Student)
"Francis explained what being in prison is like very well. It was an interesting workshop. I am definitely going to avoid crime as the prison rules and conditions scare me!" (A Level Law Student)
"Inspirational, great to see someone change their life around. Incredible!" (A Level Law Student)
---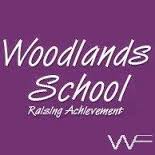 "Students targeted can usually be chatty, disrespectful and competing for attention, yet they sat still and engaged with what you were saying.
I felt the students used the time to reflect on themselves – which we so often don't have time to do.  Such an important thing.
Thank you!"
Phoebe Higgins (English Teacher and Literacy Co-ordinator)
"Very Good!" (Student)
"This workshop was extremely helpful" (Student)
"It was really good and have learnt and understood more about crime and education." (Student)
---

"Very informative powerful workshop.
Well delivered.
Students given a great platform to discuss real issues with Francis and Fiona.
Students were treated with kindness and respect.
Students have given very positive feedback and are trying to be more positive toward the school day.
Francis was able to engage with students and keep their focus for the entire session.
Thank you"
Louise Blazeby (Pastoral Support Team)
"Excellent – had the boys engaged from the start and hold their attention for 2 hours – AMAZING!"
Sue Carter (Pastoral Support Team)
"OUTSTANDING! Great presentation and knowledge. Kept staff and children engaged for 2 hours. Happy to answer questions about anything and made everybody feel comfortable. Thank you very much."
Sam Doust (Pastoral Support Team) 
---
Tweet